January 5, 2023 marks 101 years since the death of one of the greatest heroes of the 20th Century, during an Antarctic voyage. Ernest Shackleton was an adventurer, lured by the unknown, born into an era of exploration. The ends of the Earth had not yet been reached and he wished to expand the frontiers of human knowledge by embarking on voyages of discovery. In his endeavors, he came to be one of the most revered leaders of all time.
Shackleton's early life suggested he was no ordinary man. Born in Ireland in 1874 to Anglo-Irish parents, he moved to England at the age of ten. He was a voracious reader as a young boy, yet did not do all that well at school, which by his own account was not very enjoyable. It seems he was bored by his studies. He himself admitted that he "never learned much geography at school" – an astonishing fact, given that in later life he was to become a pioneering explorer, charting the maps of tomorrow.
Shackleton was so restless that he was allowed to leave school at the age of 16 to go to sea, as an apprentice on a merchant ship with the North-Western Shipping Company. Having ascended the ranks to become an officer, in 1898 he worked on a regular passenger and mail liner between Southampton and Cape Town. One of his shipmates recorded that he was an unusual kind of officer, who liked his own company and spouted lines of poetry by Keats and Browning, sensitive but also with an aggressive streak.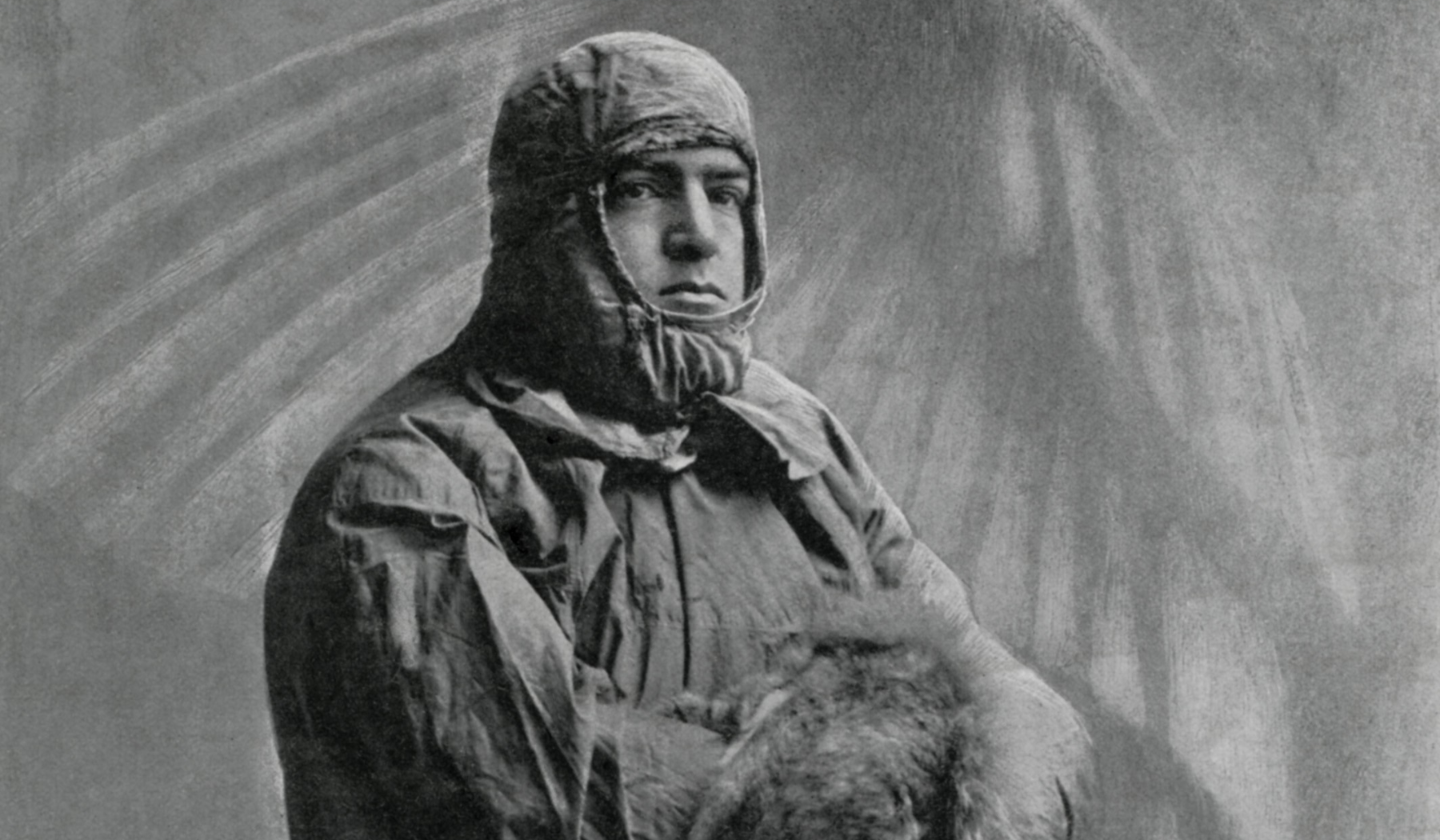 Ernest Shackleton. Source: Canva
On another ship he met the son of the principal financial backer of the British National Arctic Expedition then being mounted in London, Llewellyn W. Longstaff. The businessman was impressed by Shackleton's keenness, and the latter was appointed third officer to the expedition headed by Robert Falcon Scott from 1901-1904, which then became popularly known as the Discovery, after the name of the ship.
The voyage was also partly funded by the British Geological Society and the Royal Geographical Society in the interest of scientific study and surveying. Many topographical features were discovered on this trailblazing expedition, including the Onyx River, the longest river in the Antarctic as well as several groups of islands. In those days, expedition equipment was rather rudimentary. The Discovery itself was the last wooden 3-masted ship to be built, and terrestrial travel in the Antarctic involved sleds, ponies and dogs.
Shackleton always seemed to be among the first to volunteer for additional adventures during the voyage. He went on an experimental balloon flight and took part in the first sledging trip from the expedition base camp in McMurdo Sound to establish a safe route on to the Great Ice Barrier. According to the steward Clarence Hare, Shackleton was "the most popular of the officers among the crew, being a good mixer".
In November 1902, Scott trusted Shackleton well enough to ask him and Edward Wilson to join him on an ambitious attempt to reach the far south. They arrived at a record-breaking latitude of 82° 17', despite being left with no surviving sled dogs, traveling 3,100 miles (5,000 kilometers), although they were forced to turn back after two months, due to snow blindness, illness, and ultimately scurvy. They were said to be barely recognizable on their return, with long beards, ruddy, peeling faces and bloodshot eyes.
Shackleton led three more successful Antarctic expeditions, the first from 1907-1909, the British Antarctic Expedition, on the ship Nimrod, when he came even further, to within 97 geographical miles of the South Pole, at 88° 23' S. The men also climbed Mount Erebus, the most active volcano in the Antarctic. On his return home, Shackleton received a knighthood for these achievements.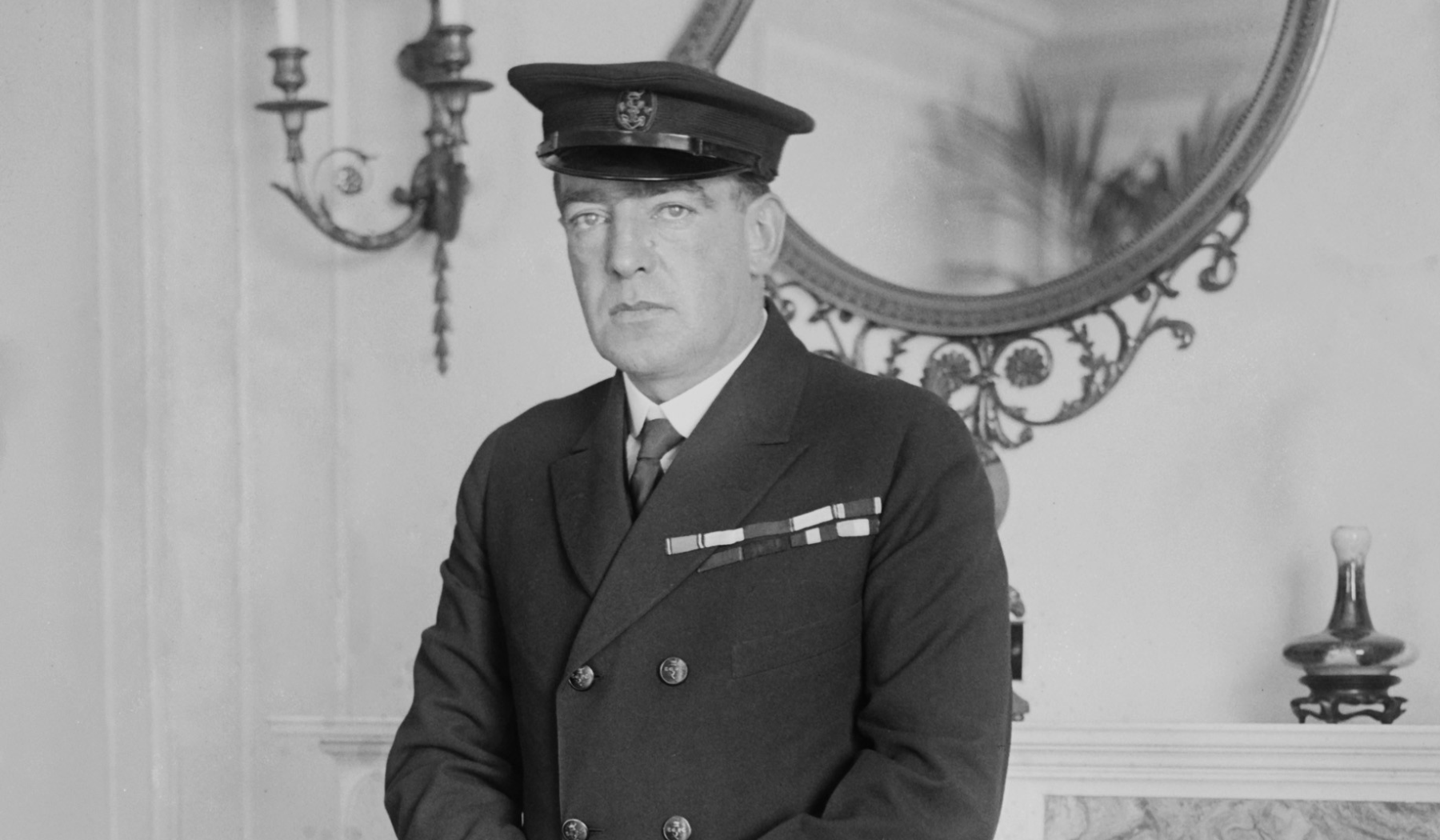 Source: Canva
Sir Ernest Shackleton's most remarkable feat of leadership took place during the Imperial Trans-Antarctic Expedition of 1914. The aim of the voyage was to be the first to cross Antarctica from coast to coast by sled. However, the ship, the Endurance, became trapped in pack ice in the Weddell Sea. It drifted slowly northwards during the winter of 1915, eventually becoming crushed by pack ice and sinking. Shackleton decisively realigned his goals, embarking on a heroic struggle for survival. He, his men and the dogs camped out on an ice floe for five months, before it eventually broke up.
Archive photos taken by the scientific photographer on board show the men playing ice football and engaging in other activities. In April 1916, he and all 27 crew members embarked on three lifeboats to try and reach the uninhabited Elephant Island more than 100 miles away, arriving eight days later. Shackleton and five of his men then traveled a further 500 miles to seek help in South Georgia. They took 17 days to get there, but had to land on the uninhabited side due to bad weather. This meant trekking across the uncharted island to the Norwegian whaling station at Stromness. 105 days later, the men Shackleton had left on Elephant Island were rescued. All 28 members of the expedition had survived.
In the 20th century Shackleton became a role model in business circles, because of his capacity to recalibrate goals in the face of adversity, to motivate his people, allocate resources, and act with great integrity in moments of crisis. Indeed, so remarkable were his leadership skills that eight members of the ill-fated Endurance voyage joined Shackleton on his next Antarctic expedition. Fellow explorer Sir Raymond Edward Priestley once said: "Scott for scientific method, Amundsen for speed and efficiency but when disaster strikes and all hope is gone, get down on your knees and pray for Shackleton".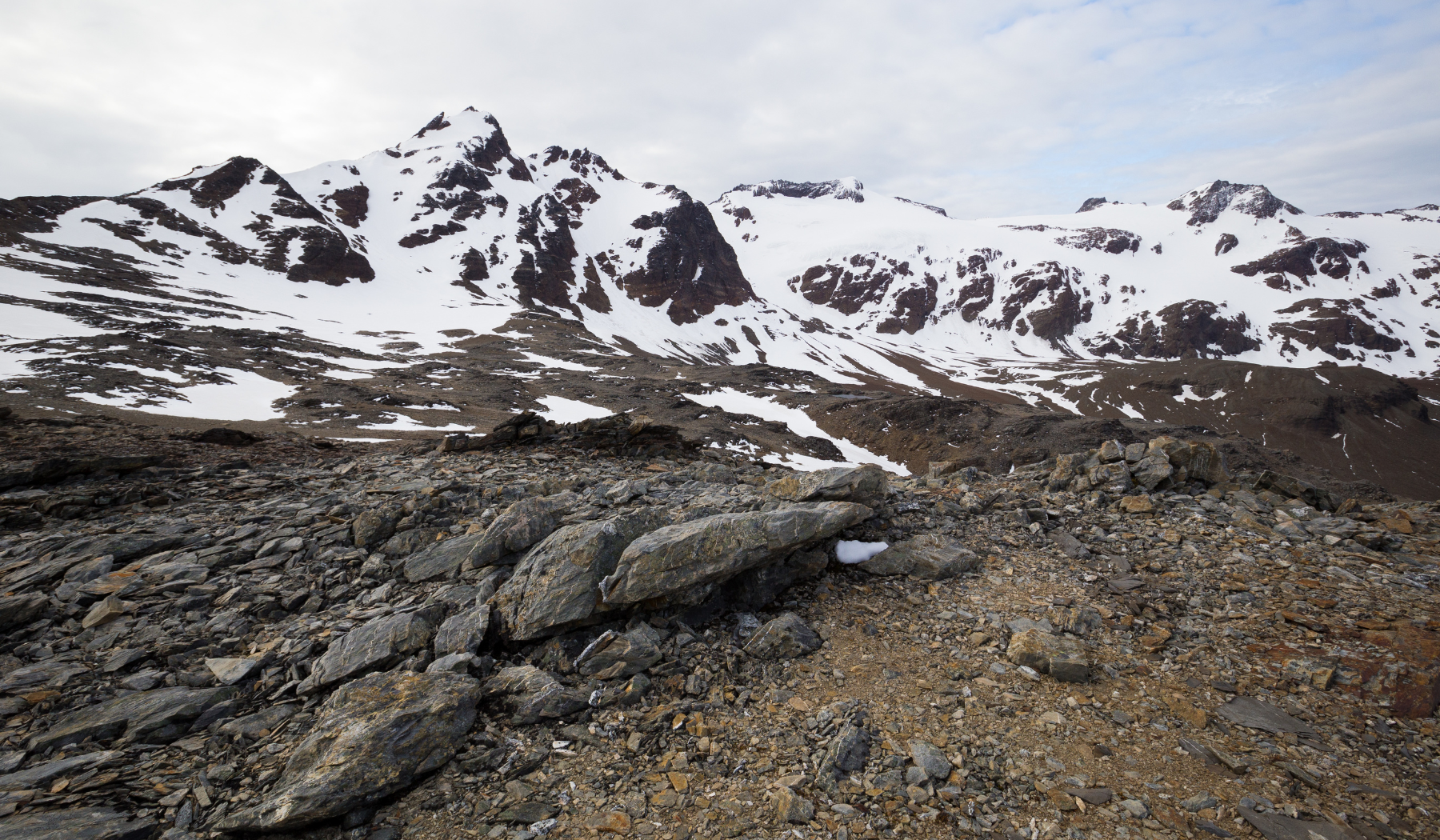 The final Mountain pass Shackleton took before reaching safety. Source: Canva
The wreck of the Endurance was discovered at a depth of 10,000 feet on the bottom of the Weddell Sea on March 5, 2022 – 100 years to the day since Shackleton was laid to rest in South Georgia. The search was organized by the Falklands Maritime Heritage Trust, which four days later released an awe-inspiring yet ghostly video of the wreckage lying two miles deep, with the hull and wheel clearly intact, preserved by the cold
Shackleton led his last expedition in 1922. Financed by his old school friend, John Quiller Rowett, the ship was a converted seal-hunting boat, the Quest, which was unfortunately too small to break up the pack ice. Just before landing at South Georgia, Shackleton had a sudden heart attack and died on board, at the age of 47. At his wife's request, he was buried at Grytviken, in Fortuna Bay.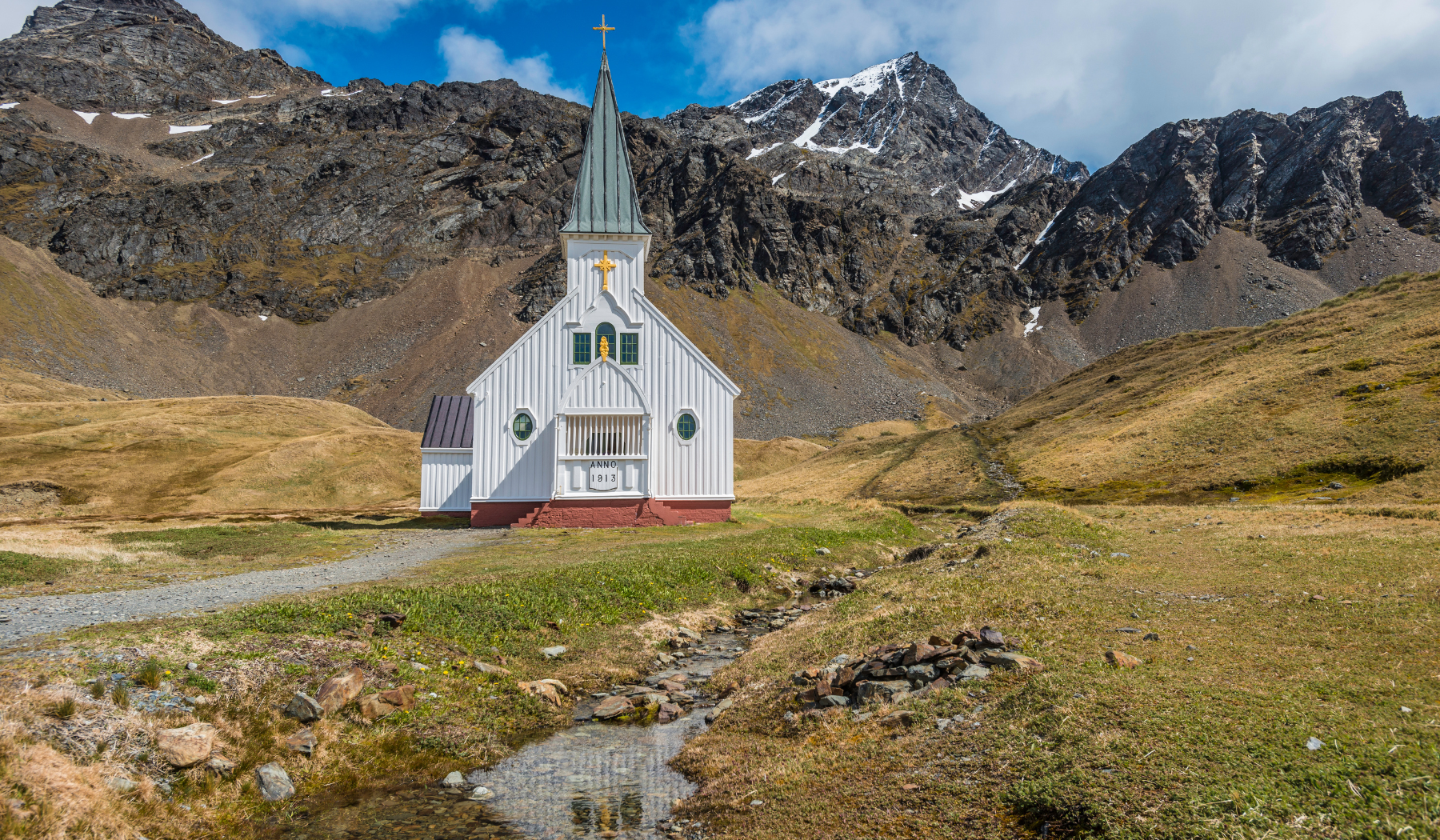 Whaler's Church in Grytviken. The funeral of Sir Ernest Shackleton was held here. Source: Canva
Shackleton wrote two books with detailed accounts of his expeditions: The Heart of the Antarctic, published by William Heinemann in 1909 and South (ibid., 1919). In the preface to South, he wrote that it contains "records of unflinching determination, supreme loyalty and generous self-sacrifice on the part of my men" – words which accurately describe his own attitude to life.
At his graveside there is a quotation by Robert Browning: "I hold that a man should strive to the uttermost for his life's set prize." A fitting epitaph for a 20th century hero who never gave up in the face of adversity.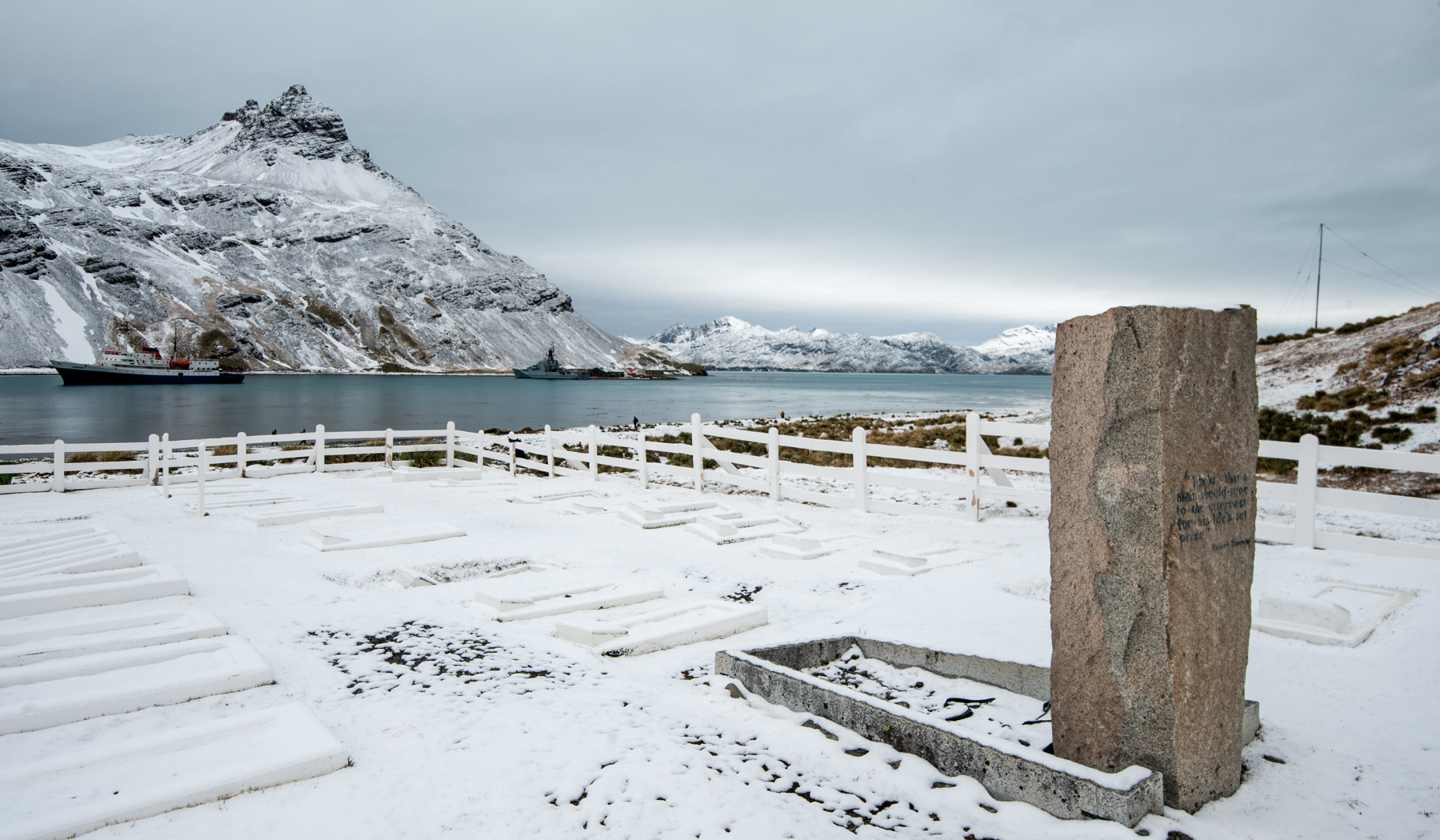 Shackleton's graveyard in South Georgia. Source: Canva
Embark on an adventure, follow in Shackleton's footsteps, visit iconic locations, and unleash your true potential. Join our cruises to South Georgia and South Shetland Islands, where you'll feel the spirit of the greatest explorers.