Whether it's the Arctic or Antarctic, the human history of the North and South Poles are determined by discovery, commercial activity, and polar expeditions. While explorers sailed to the ends of the earth to lay claim to new territories and give their name to an island or a strait, they were quickly followed by mining corporations, whalers, and sealers. And it was only later, when polar explorers attempted to go beyond the islands and bays used by the whaling industry, that the continents' interiors could finally be charted.
The Great Whale Oil Boom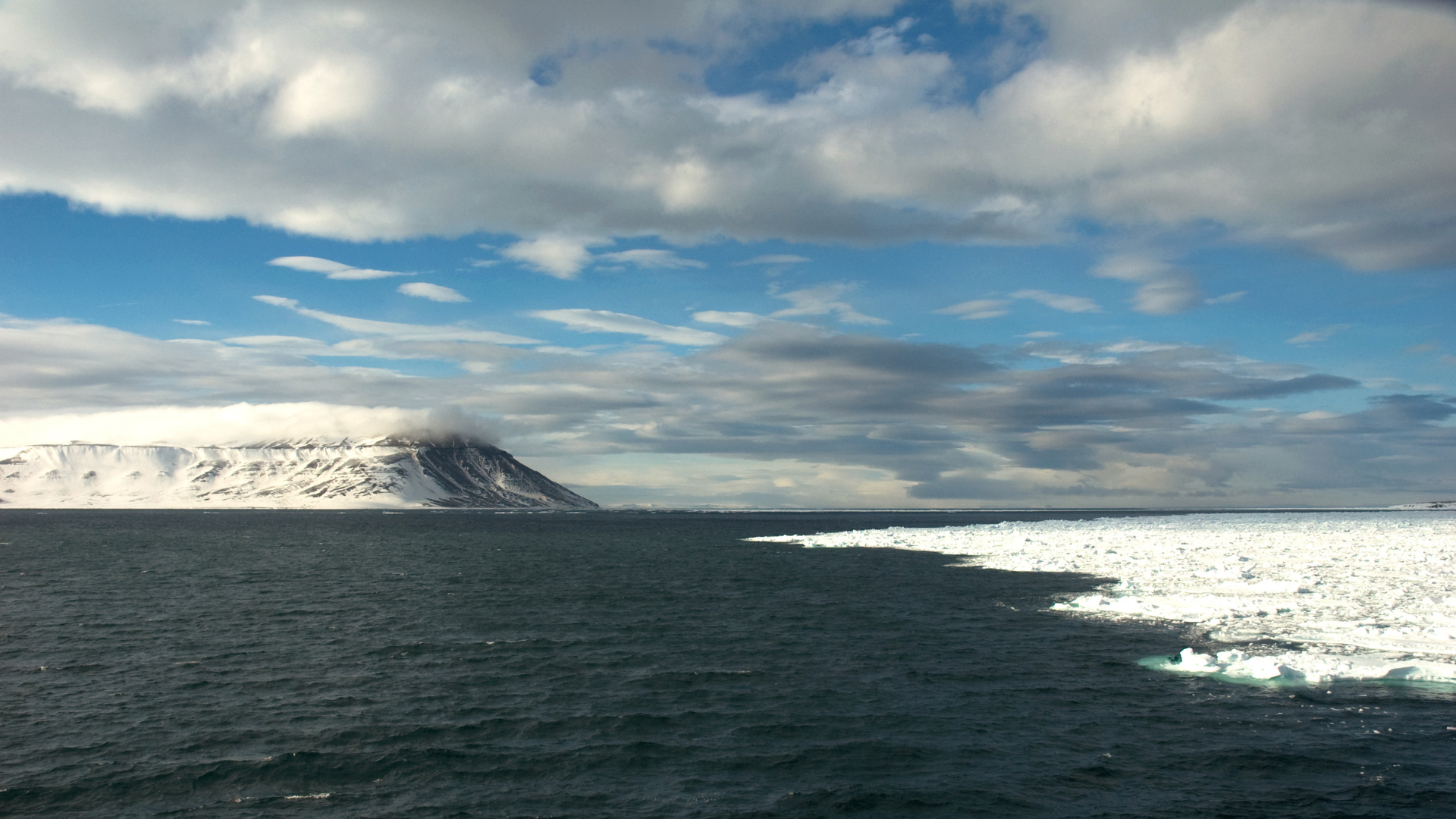 Spitsbergen. Source: Canva
The USA's first international business, owning in 1846 735 of the 900 active whaling ships across the world, whale oil was hugely important. Used to lubricate machinery and light streetlamps all over the world, whaling literally fuelled the Industrial Revolution. Its boom began in 1596, when Dutch navigator Willem Barentsz discovered Spitsbergen, laying claim to the archipelago on behalf of the Dutch crown, turning it thanks to the vast whaling opportunities in the Arctic into one of Europe's richest nations by the 17th century.
Obtained by boiling strips of blubber in pots, whaling settlements were soon established first in the Arctic, and then as more land was discovered, in the Antarctic too – from the try pots in Ilulissat in Greenland, where the UK whaling industry had its base, to Ny Ålesund, the earliest whaling station on Svalbard, where there's also a German telegraph station and a graveyard for whalers. Bellsund, now abandoned, was also an important site, littered with upturned boats and whale carcasses that recall an industry that once dominated the Norwegian archipelago. There are also further remnants of the Dutch whaling industry in Smeerenburgfjorden, where the remains of blubber stoves can still be found on the beach.
Bear Island, considered a no-man's land until 1920, was also a fishing, whaling, and coal-mining hub. The ruins of an early 20th century whaling station are still visible at Kvalrossbukta, while on the northeastern coast, remnants of the coal-mining settlement of Tunheim, a well-preserved steam locomotive and a half-intact jetty, can be seen. Much like Ny Ålesund, one of the world's most northerly human settlements, Svalbard's capital Longyearbyen, established in 1906 by American John Munro Longyear prospecting for coal, also changed purpose from mining to become a research station when coal mining became unprofitable. And while many of the mining settlements fell into disrepair, there are still mines all across the Arctic, from iron mines in Greenland and diamond mines in Canada to the Fort Knox Gold Mine in Alaska.
Race to the Pole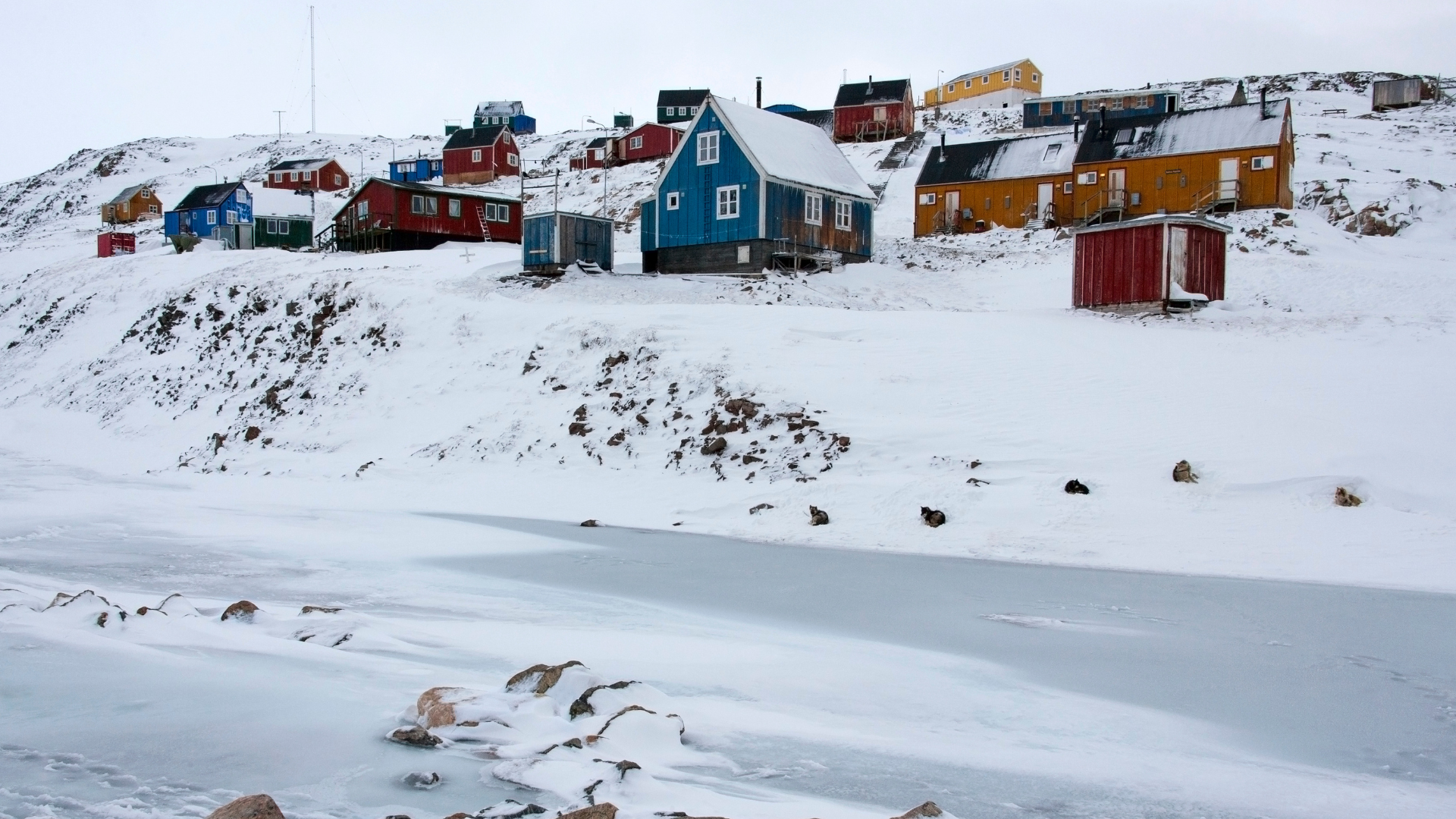 A village in Greenland. Source: Canva
Some of the earliest attempts to reach the North Pole resulted from attempts to find a Northwest Passage and a direct sailing route to Asia. Having discovered the Parry Channel, British explorer William Edward Parry set off for the North Pole from Sjuøyane in 1827, reaching 82°45′N and setting the record for the Farthest North for the next 49 years. The American Polaris expedition set off from Thank God Harbor in Greenland in 1871, while the Fram expedition of 1895 set off from the New Siberian Islands, believing they could drift towards the North Pole in their boat. Swedish adventurer Salomon Andrée and his crew started out in 1897 from Danskøya in a hydrogen balloon before crashing when rain on the balloon turned to ice. After more than two months dragging their provisions across the ice, they finally perished on Kvitøya, most likely from a parasite in polar bear meat, and there is a monument to Andrée and his crew here.
Having already reached Greenland's northernmost point, Cape Morris Jesup, Robert Peary was the first in 1909 to claim he had reached the North Pole – a claim which is now disputed. The first undisputed sighting of the North Pole was from Umberto Nobile's airship Norge, which flew over the Pole on May 12, 1926. At the same time as Americans Byrd and Bennett, claiming to have flown over the North Pole, took off from Spitsbergen airbase in their Fokker plane, Nobile and his crew, which included Norwegian explorer Roald Amundsen, departed from the mooring mast in King's Bay in Ny Ålesund, still visible today, dropping flags onto the Pole. Due to strong winds, and the decision to return to King's Bay, Nobile's second trip on the airship Italia was less successful, crashing upon its return from the Pole onto the ice close to Sjuøyane. A rescue operation was scrambled, eventually being rescued by a Russian icebreaker. Amundsen, flying onboard a seaplane to find Nobile and his crew was lost, and there is a monument in Tromsø to the members of the crew who lost their lives and the attempts to rescue them.
The Deep South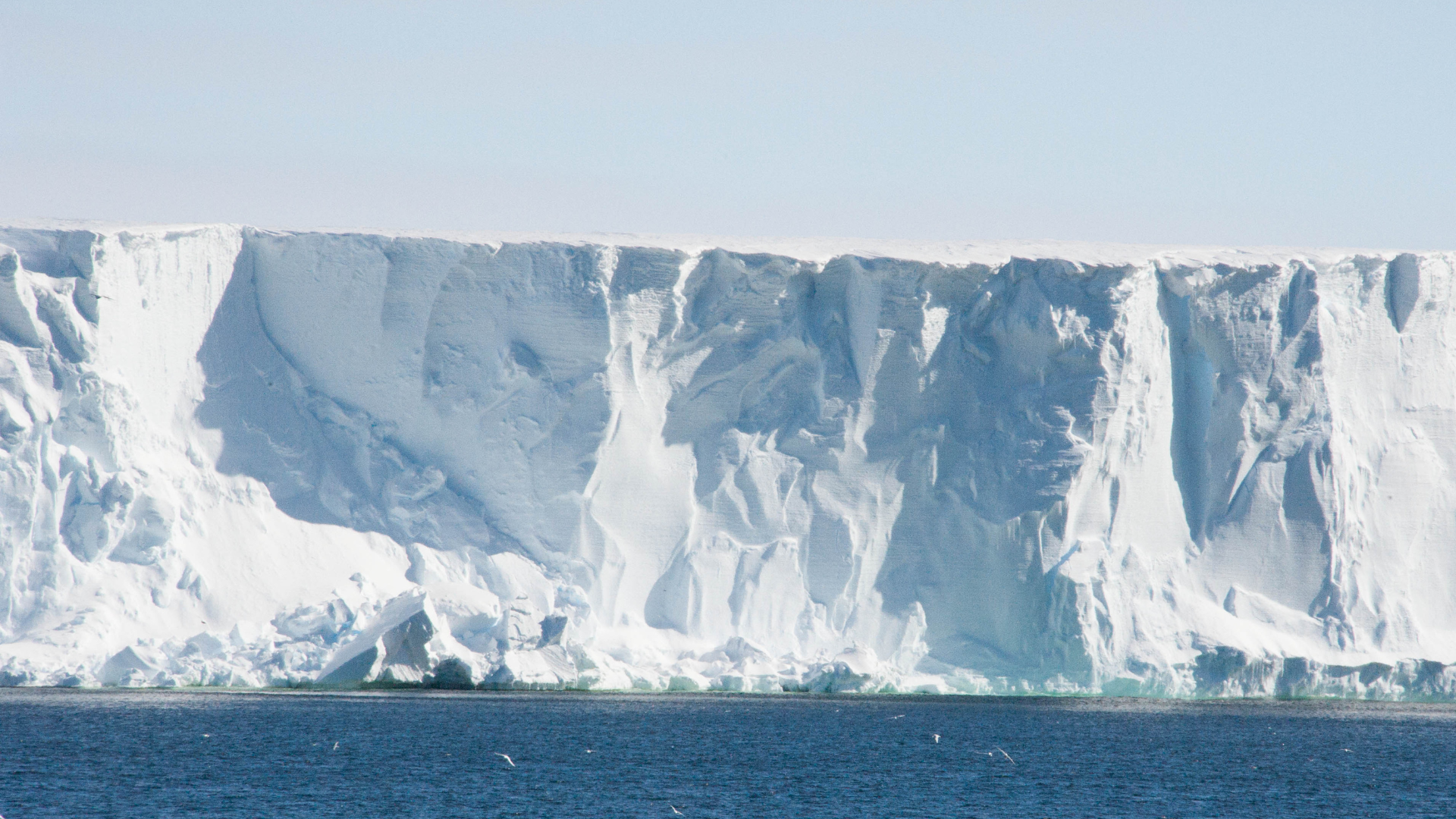 Ross Ice Shelf. Source: Canva
In 1773, James Cook and the crew onboard the HMS Resolution were the first to cross into the Antarctic Circle, reaching 71°10'S in January 1774 and, unbeknownst to them, coming within 240 miles of land. In the 1830s, explorers returned in search of the South Magnetic Pole, including British Captain James Clark Ross, who discovered the Ross Ice Shelf as well as Mount Terror and the volcano Mount Erebus, named after the ships he commanded. Then, as whale stocks in the north depleted, whalers headed south following in the wake of explorers discovering new lands.
While the Belgian expedition of 1897, with Gerlache at its helm (and Admundsen again onboard), laid claim to the Gerlache Strait, a German expedition in 1901 discovered the coast of Kaiser Wilhelm II Land and Mount Gauss, and French exploration discovered Marguerite Bay, Charcot Island, and Rothschild Island, it was Norwegian whaler Carl Anton Larsen turned Antarctic explorer, who besides discovering the Larsen Ice Shelf, King Oscar Land, and Robertson Island was the first to ski in Antarctica in 1893. He founded the first Antarctic whaling corporation on South Georgia at Grytviken, meaning "Pot Cove," where British blubber pots had been found, bringing a prefabricated church and reindeer with him from Norway. (Grytviken, incidentally, is also where Shackleton was finally able to raise the alarm for the rest of his crew left on Elephant Island and organize their rescue. It also became his final resting place after a fatal heart attack during his final expedition in 1922.)
The first known photographs of Antarctica were taken during a Scottish whaling expedition in 1892-1893, its captain, Robertson, the first to chart the Active Sound and the Firth of Tay. Many places in Antarctica have Scottish names, including the South Shetlands, South Orkneys, and Falkland Islands, as well as the Weddell Sea named after Scottish sealer James Weddell. Accompanied by naturalists and artists, the expedition reignited interest in the Antarctic, ushering in the Heroic Age of Antarctic Exploration.
With 17 major expeditions from 10 countries, Cape Adare proved a popular base. In 1895, Norwegian explorers Bull and Borchgrevink landed on Ridley Beach, constructing the first human structures in Antarctica with a prefabricated pine hut made in Norway – a hut later also used by Scott's Northern Party. Scott's Discovery expedition set off from Hut Point in McMurdo Sound, and alongside a store hut and memorial for George Vince can still be visited today. (The US and New Zealand scientific bases are also here.) After the Discovery became trapped in ice, Scott moved his second expedition 12 miles north. And this second-generation hut in Cape Evans, from where Scott embarked on his fateful expedition, was prefabricated in the UK, had a roof and walls, insulated with seaweed sewn into quilts, as well as gas lighting and a coal stove. The hut was also used by members of Shackleton's crew in 1915-1917 after their ship broke free and floated north with the ice.
Shackleton had his own hut at Cape Royds on the western shore of Ross Island, which he had used in 1908, leaving it with a welcome letter listing the ample provisions and equipment, including coal and a stove, that could last 15 men up to a year. Two years later, Raymond Priestley, a member of Scott's expedition and former member of Shackleton's crew, returned to find the hit exactly the way it had been left. An eerie experience indeed!
If you're looking to seek out the history of abandoned human activity in the Arctic and Antarctic, just take a look at our polar cruises here.